Here is a quick tip for remote workers.
Get yourself a laptop or tablet video camera cover slider as soon as possible.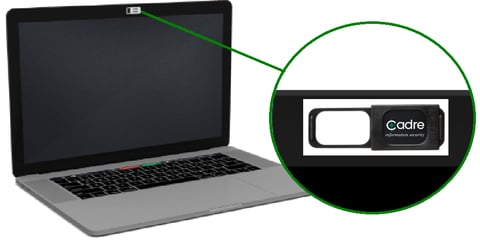 Many forms of malware take over your PC camera and use it for many types of attacks such as stealing credentials, casing you for data or physical theft or even fake blackmail schemes.
Even if you are not worried about malware, a slider can keep the video camera from accidentally showing you in your jammies, in curlers (or worse...) while attending webinars, virtual meetings or other online events.
If you are a Cadre customer just ask and we will send you one! You can also order one from Amazon here. While you wait for it to arrive, you can use scotch tape to hold a tiny piece of paper over the camera lens. Our recommendation is to not use post-it notes. They will leave goo on the camera and are prone to fall off at inappropriate times.
Looking for more security advice for remote workers? Follow this blog series, The Cadre Connect, for additional tips and tricks.